Save the world, one word at a time!!
There are many out there who offer content, But
PLOT TWIST!
Many marketing companies that provide these services often utilize "cookie-cutter" stock templates that they reuse for ALL their clients. While we support recycling, whether you're an individual, a start-up, small business or a large company, you deserve high-quality writing that's as unique, and captivating as the superhero services you offer!
We offer copywriting capabilities and a full range of standard and customizable content services including, but not limited to, composing engaging website content, creating an editorial calendar strategy, writing marketing materials, an email marketing and/or newsletter campaign, blogs, and/or an engaging social media strategy.
Quality content for quality customers!
When I began working freelance, I was not only getting hired regularly by big marketing firms to help educate them on the patient experience and women's reproductive health, but client after client kept telling me that they had spent thousands of dollars on huge PR companies to write their content or handle their social media that either A) didn't take the time to get to know their business and/or B) gave them stock material that did nothing to help their online presence or brand. That's when I realized that businesses did NOT need to spend the amount they were spending to get the results they wanted. They just needed to be matched with a writer who understood the space they were in and who sincerely gave them the personalized attention they needed. With Wonder Woman Writer, LLC., I've brought together a group of amazing, writers, marketers, editors, creative thinkers, etc. who have various backgrounds to be matched with companies and clients, so they get the "right" writer for them. Super writing for super clients!
Blogs, Bios, Copy Writing, Editorial Calendars, Creative Writing, Marketing Materials, E-Books, Emails & Newsletters, Social Media Content & Strategy, Taglines & Slogans, Website Content and more. The word "Writer" is in our company name for a reason! We're here for all your writing and marketing needs!
We've all seen that SAME stock image in our Instagram feed… or that same quote… or that "go to" buzz word that's making the rounds. How about instead of using the word, "Empower" like everyone else, we help you create content or a social media campaign that gives your followers the FEELING of being empowered? Let's do something to make you stand out that will make people not just hit the 'Like' button but also downright love you and remember your brand!
Batman and Robin. The Wonder Twins. The Justice League. The Avengers. We want to collaborate, brainstorm and work with your team to come up with new and engaging ideas that best serves your goals and needs. We aim to be an extension of what makes your already superhero team special to elevate your brand to a whole new level!
The 2 Week Wait Blog was awarded the Hope Award for Best Blog in 2017 from Resolve.
Grab some coffee, lunch, shut the door and click through the below to read some articles, interviews or watch a video or two. We won't tell anyone!
"To say that Jay is amazing is an understatement. She is hardworking, committed and talented. Jay is knowledgeable in many industries and if she does not know something, she is a quick study. She produces results and meets deadlines with grace and integrity. I recommend Jay Palumbo as an advocate, support person or social media whiz, without reservation."
Lisa Schuman, LCSW Founder Director of The Center for Family Building
Hi, I'm Jennifer "Jay" Palumbo
I'm a freelance writer, infertility and women's health advocate, former stand-up comic, and proud mother of two. I believe in the power of Starbucks and having a sense of humor at all times. I'm a fan of Wonder Woman (obviously), The Golden Girls, RuPaul, The Graham Norton Show and The Ellen DeGeneres Show (in no particular order). I also feel passionately about patient care, advocating for your health, truly creative ideas that have not been done to death, being original and that toilet paper should always go "under". Please go to the 'About Jennifer "Jay" Palumbo' page to learn more.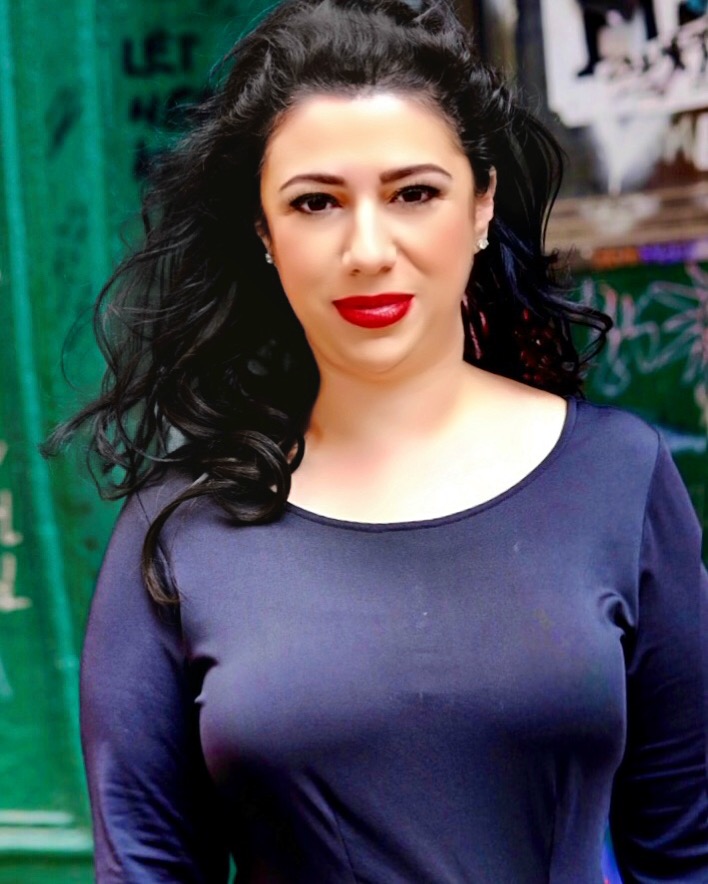 Ready to

H

elp

E

xecute

R

eal

O

pportunities?
Click below to be a HERO and save the day!