Sooo… it's been a while, no? Like an embarrassingly long time! What's even sillier is every week, I would say to myself, "I've GOT to write a blog this week!" but then something else always came up. I know, I know… I sound like a shitty boyfriend that hasn't called in a while but this year has kicked my ass every which way. I have been calling 2014, "The Year of the Curve Balls".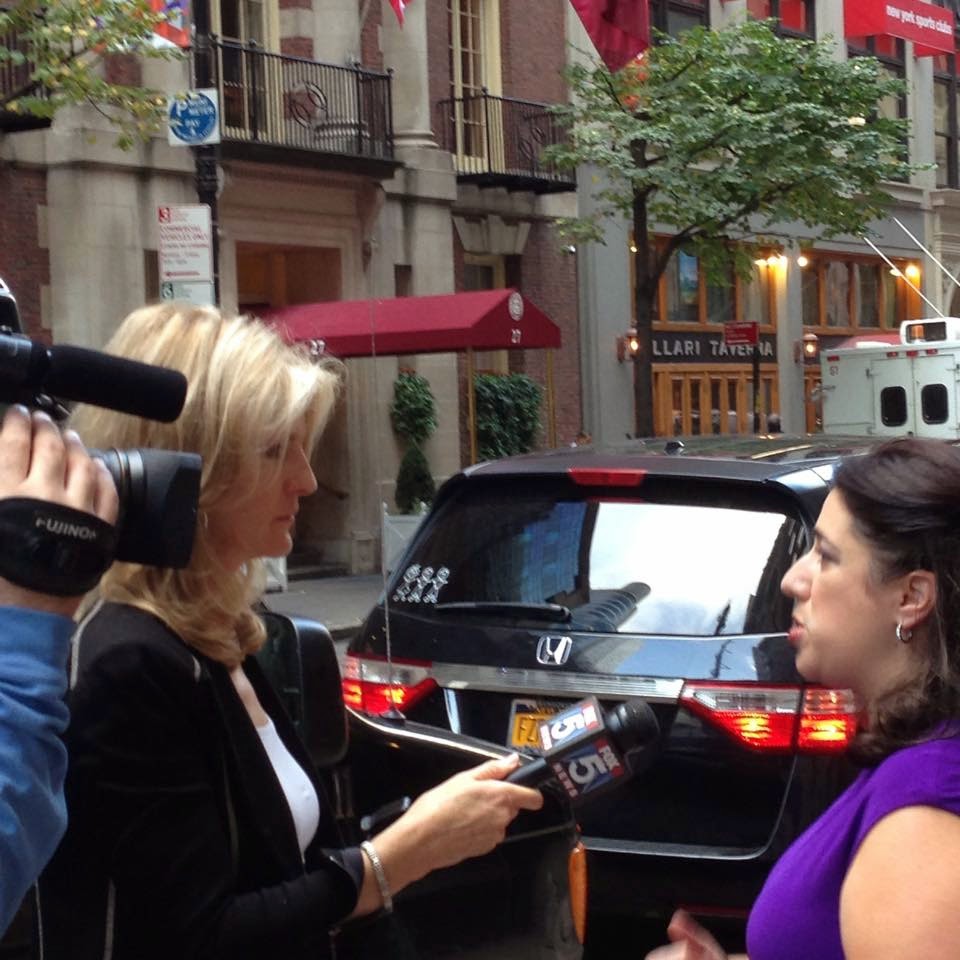 Interview with Fox on Egg Freezing
I'll spare you all of the details but the short version is my son (product of my 3rd IVF) getting an EEG and MRI for minor seizures due to his Autistic Spectrum Disorder Diagnosis (no – ASD has nothing to do with ICSI. Oy.), my father having major surgery (he's currently down a pancreas), my husband's pay unexpectedly getting cut (WTF?), then him switching jobs (yaaay!), financial strain due to this transition (haven't resorted to stripping yet though!), us moving to a new place (the new digs doesn't have mice or mice shit so that's progress!) and endless meetings about my son's schooling going forward (it was easier for me to get into college).
Trust me – That truly is the short version.
Despite it all, I've remained very active and passionate about all things related to the reproductively challenged. Here are also a few of my favorite pieces that I've written related to my infertility related activities among a few others should you be interested in checking any of them out:
My job at Fertility Authority also continues to keep me busy and always manages to provide one fertility related call a day that cracks me up. Some recent highlights are:
"I'm calling about artificial insinuation."
Me: "Do you have intercourse when you're ovulating?"
Caller: "Do I have what?"
Me: "Intercourse".
Caller: "No. Blue Cross."
"Both my wife and I had our tubes tied."
"If my eggs don't work, can I use my husband's eggs?"
"I have a unicorn in my uterus." (She meant bicornuate uterus… although I like the sound of a magical uterus.)
"My friend is pregnant but doesn't want the baby. Can you transfer the baby to my uterus? I'm in great shape!"
Male Caller: "My sperm gets lost apparently."
Me: "And like most men, it won't ask for directions, right?"
Male Caller: "Exactly. And I'm going to use that joke going forward!"
Among these calls though, I'm also fortunate enough to continue to connect with both

couples and women who inspire me with their perseverance and sense of humor. What's particularly shocked me lately is how many women who've contacted us about egg freezing find out that they have a fertility issue they knew nothing about.
In general, roughly 20% of women who go to get an egg freezing consultation get diagnosed with a fertility related concern (blocked tubes, diminished ovarian reserve, etc.). I also have been working with the mother of a 15 year old who somehow has started menopause. It never ceases to stun me how many infertility issues there are and how the public at large still has no awareness or understand of it. I'm floored that it still doesn't seem to be recognized as a real medical diagnosis and so many OB/GYN's (bless their hearts) don't really seem to educate women on knowing their fertility health. I'll never be able to wrap my head around that. Never.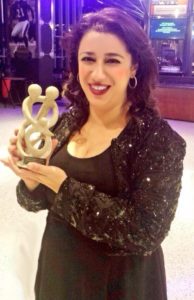 Me at the Cade Gala
A few weeks back, I went to the Cade Foundation Gala and I have to tell you – that was a wonderful night. I'm particularly impressed with this group. They really did feel like a family holding your hand, encouraging you to pursue whatever fertility goals you have and unlike some other groups out
there, they put the emphasis on those struggling with infertility. I've never been to an event where you heard more from patients than you did doctors or staff. I loved it and recommend you check them out if you haven't already.
I'll also be judging Sher's I Believe Video Project again and I can't wait. To be a part of someone getting a free donated cycle means the world to me as I know firsthand what it feels like to want a baby and be totally out of funds.
All in all, the word 'humbled' doesn't cover how I feel these days. Yes, I'm stressed, overworked, tired and behind on everything but just so deeply appreciative for any opportunity I get to make a possible difference or impact in the world of fertility matters.



So basically, I swear I'm still here, I absolutely care and if there's anything I can ever do to help anyone – you just let me know. I'm on Twitter (either at @jennpal or @the2weekwait)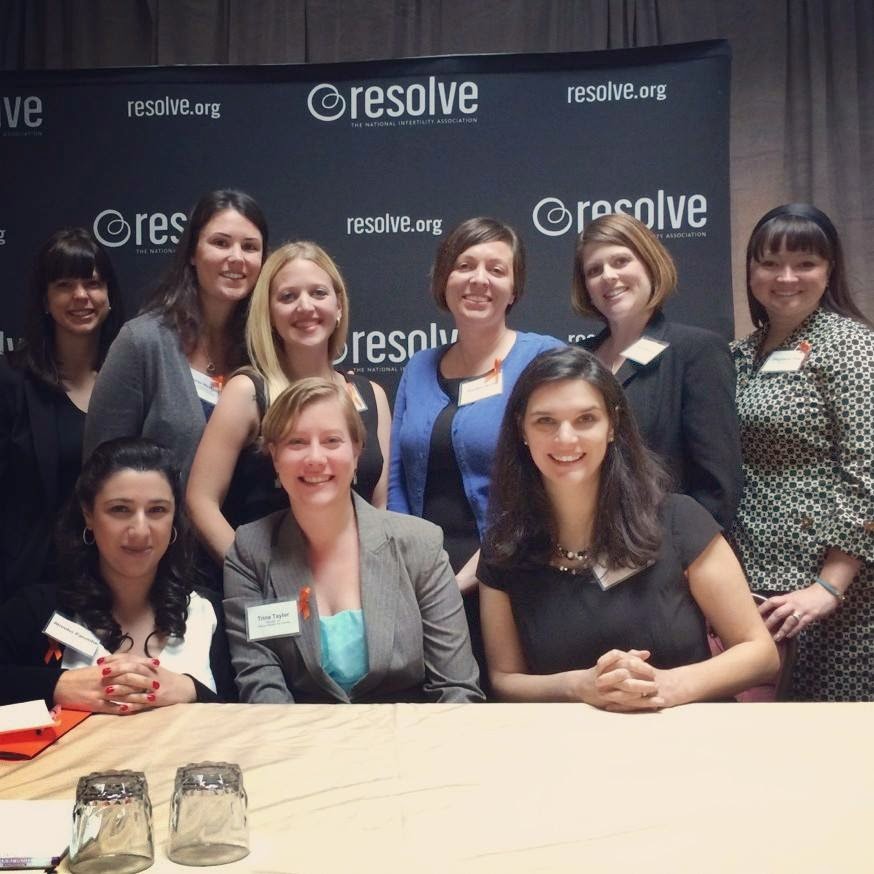 Me with PHENOMENAL ladies at Resolve's Advocacy Day
and you can email me at the2weekwait (at) gmail (dot) com.
What I personally need right now is for things to just calm the fuck down. I long for just one weekend of boredom. Just one. Can I get an amen?
Sending you hope, hugs and humor… as always.