Hello and welcome to the first post from the Desk of Wonder Woman Writer!
I have some exciting news and updates to share!
First, we're very excited and honored to announce that my piece, "Despite the Nose on My Face", has been included in the anthology, "Women Under Scrutiny" by Randy Susan Meyers. It will be released May 21st and available through Amazon, Barnes & Noble as well as a number of independent bookstores. All profits will go to Rosie's Place, which is a sanctuary for poor and homeless women, in Boston. I sincerely hope you'll consider picking up a copy or two!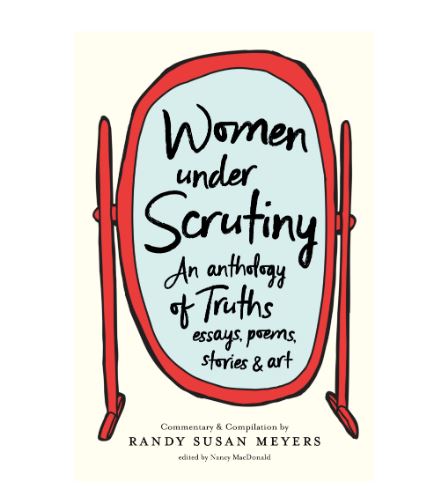 Second, thank you to those who attended the RESOLVE: The National Infertility Association Advocacy Day on May 16th. It's a bi-partisan, pro-family day where we aim to advocate and support those who need help building their families. As the person in charge of Recruitment on the Advocacy Day Committee, I am deeply grateful that 2019 was the largest turnout to date with a little over 230 advocates, 4,200 constituent letters and meetings with over 174 representatives including the Senate/House Appropriations and the Senate Veteran Affairs committee. If you were NOT able to attend, and are interested in supporting family building efforts or simply learning more, please click this link to learn what we advocated for and how YOU can help if you are in the United States.
Third, I'll be at joining the, "Protecting Modern Families Coalition and Special Guest Andy Cohen" in Albany for a lobby day in support of the Child-Parent Security Act on June 11th. This will be in support of ending New York's ban on surrogacy and modernizing New York's family formation laws across the board. Surrogacy helps women and couples who are unable to have children due to medical reasons, such as cancer and LGBTQ families become parents. If you're in New York, you can support this act by going to this link.
Lastly, on June 13th, I have the tremendous honor of speaking at an event in Boston for the New England Nurses for Reproductive Medicine (NENRM). Please stay tuned for highlights from that event as not only do I plan to put the "us" in uter-us but it's my mission to make fecundity funny that night!